Ohmulator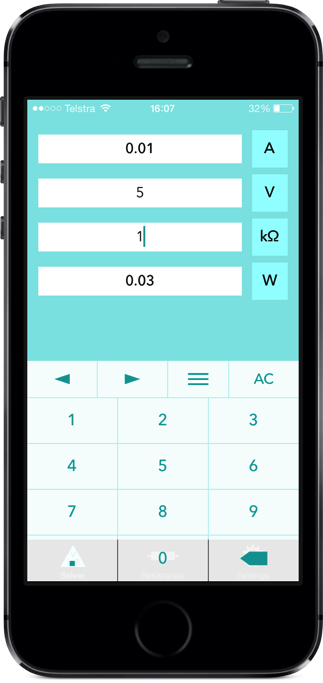 Ohmulator is a simple, yet robust, electric circuit calculator that enables you to quickly and easily find the unknown variables of a circuit, using Ohm's Law.
Ohmulator allows you to easily adjust unit types on the fly (eg. milli Amps, Amps, kilo Amps), which means no prior conversion!
Also an Effective (total) Resistance calculator.