Notions 2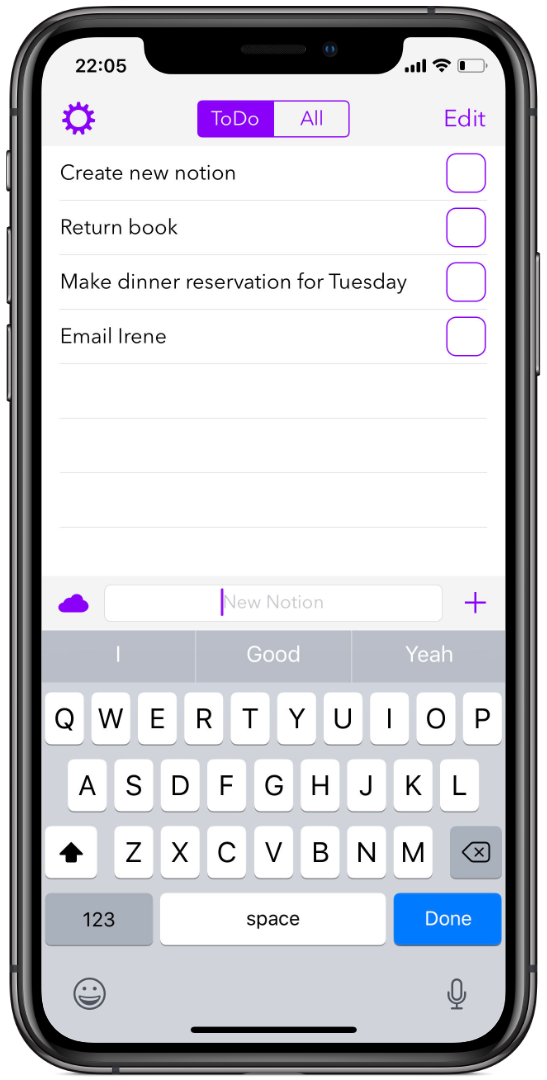 Notions is a simple and elegant task manager that allows you to very quickly record your thoughts and ideas. Spend less time organising lists and more on the tasks at hand!
Just open Notions and begin typing to enter a new entry. Simple, quick and easy!
iCloud sync seamlessly shares your data across all your iOS & Mac devices.